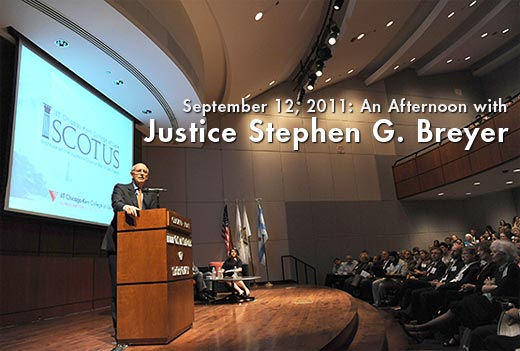 The IIT Chicago-Kent community was honored to welcome United States Supreme Court Justice Stephen G. Breyer to the law school on September 12 to speak at the inaugural program of our Institute on the Supreme Court of the United States.
In his thought-provoking, 90-minute presentation to students, faculty, alumni and friends, Justice Breyer addressed the themes set forth in his book Making Our Democracy Work—A Judge's View.
This series contains photographs and video of Justice Breyer's visit, his presentation to the law school, and his answers to questions submitted by those who attended.
Browse the Justice Breyer Collections: